One2One Tutoring for Writing and
Speaking Tests

Tutoring is suitable for General Training and Academic candidates; all sessions are 45 minutes and cost $90 each (NEW! lower price).
Experienced IELTS tutors will provide feedback on your responses. For writing, two tasks with instructions will be emailed to you. The Speaking session does not require material for advance preparation.
We are now offering One-2-One tutoring via skype.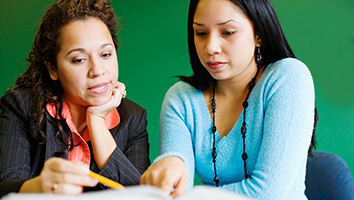 IELTS Tutoring For Writing
When you have booked your tutoring session, we give you a Task One and a Task Two to complete and bring with you to the session. Complete your response in the exam time limit of one hour. The Tutor will give immediate feedback on ideas, structure, vocabulary and grammar.
IELTS Tutoring For Speaking
You do not need to prepare for your Speaking tutoring session. During your session, the Tutor will ask you questions and record your answers. The Tutor will give immediate feedback on your fluency, coherence, vocabulary, grammar and pronunciation. The Tutor will make suggestions as to how you can improve your performance.
---
Available Courses
FREE Preparation!

Book your IELTS test at Macquarie University IELTS Test Centre and receive 30 days free online preparation.

Intensive learning

24 hours of face-to-face preparation for only $590. Book your test with us and save 20%

One2One

Book in for a 45 minute personal feedback session with an IELTS tutor for only $90.