IELTS Test Centre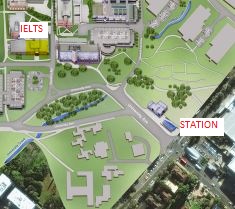 OFFICE LOCATION CHANGE; TRANSPORT CHANGE
From 21 Nov 2018, the MQ IELTS Office will be at 10 Macquarie Walk. See the yellow mark on the map. After 30 September 2018, Macquarie University train station will close for 6-7 months. Buses will replace trains, between Epping and Chatswood. They will stop at Macquarie University train station. If you are coming to the MQ IELTS Test Centre by train, SL1 buses (Station Link 1) from Chatswood and Epping will operate every 10 minutes on Saturdays from 5-10 am. More frequently at other times.
Click here to learn more.
The Macquarie University IELTS Test Centre is one of the largest IELTS Test Centres in Australia. We will continue to offer the IELTS paper-based test, and in March 2019 will also begin offering the Computer-delivered IELTS Test. We have an online IELTS preparation course and IELTS practice material.
We are conveniently located at Macquarie University's North Ryde campus and offer IELTS tests approximately twice per month. Thousands of candidates take the test with us every year.
Our interactive IELTS Online courses, designed by experienced IELTS teachers and Examiners, will help you succeed in the IELTS Test. Our friendly staff will assist you to choose the best test preparation option for you.
Prepare for the IELTS test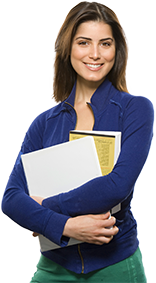 Prepare for the IELTS test
using the following programs.
IELTS Online Course
One2One Tutoring
IELTS Extras - Academic
Reading online
Learn More
---
Latest News
Follow us on twitter @IELTSatMQ for all the latest IELTS test centre news updates and announcements.
Click here to view all our tweets.
---
Available Courses
Learn More

FREE Preparation!

Book your IELTS test at Macquarie University IELTS Test Centre and receive 30 days free online preparation.